Naperville, Il Wedding Photographer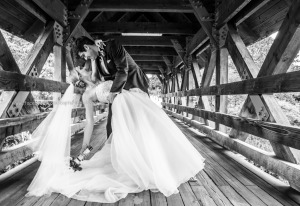 I go above and beyond for my clients, even helping them with non-photo tasks which may come up during our session.
My goal is to create a relaxed, pressure-free environment for you and your family. I want to capture you in your most natural and spontaneous way. I do everything I can to make the experience fun and comfortable.
Gay Wedding Photographer Naperville Illinois
Captured by Lorraine is LGBT-friendly.
I photograph both traditional and non- traditional weddings. I can't get enough of capturing your magical love story!
Naperville, Il Timeless Wedding Photography 
My style is one which is timeless. The photos I take today can be reminisced over years from now, and still be beautiful and classic, not just what's trending at the time.
I want you to love your photos for years to come. I do include some of the latest trends, but you will see that most of my photos will remain classic and timeless.
Photojournalism Wedding Photographer in Naperville, Il 
My style is photojournalistic. I focus more on capturing candid, natural reactions, but I also include posing. I walk you through the posing process and am always open to any photo ideas you may have as well!
Romantic Wedding Photography Naperville, Illinois
The pure love I see radiate from the couples I photograph is what drives me to photograph weddings. I love to preserve the special romantic moments of your big day.
My favorite photos are the romantic, dreamy ones to just take your breath away.
Fairytale Wedding Photography Naperville, Il 
I have an obsession with fairy tales and romance and I want to bring that to life for anyone who may feel the same.
Captured by Lorraine wants to photograph your fairytale romance! If you have a concept for any kind of dream shoot, we can make it come to life. Even if you are already married, just put your gown and your tux back on. Contact me today to discuss your dream shoot!
Whether it's you and your lovely significant other floating away with umbrellas, or recreating your favorite movie scene, Captured by Lorraine can make it happen!
Captured by Lorraine-Hampshire Il, 60140 Phone: 630-677-2291 Email: capturedbylorraine@gmail.com